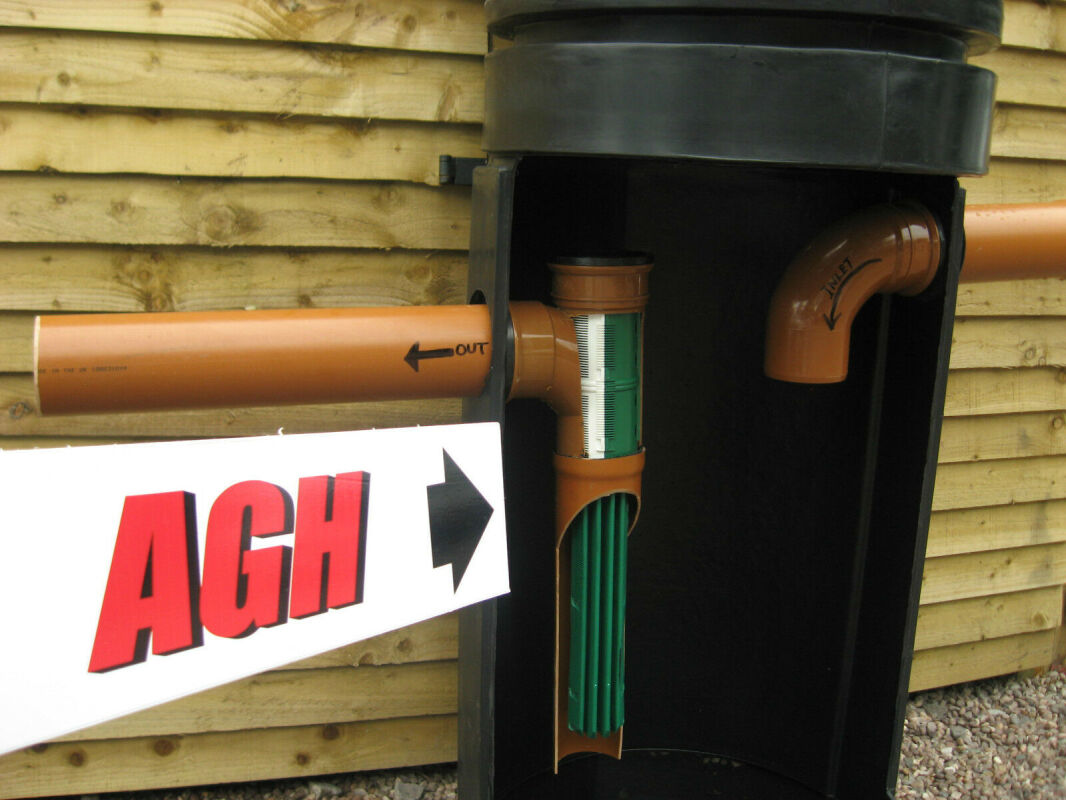 Description:
Our Soaka Sava extends the life time of your soakaway/drainage field by up to 10 years. Ideal for many, many applications. Mainly used for Septic Tanks and Sewage Treatment Plants. Ideal if you are discharging into a stream/water course or the ground and you don't want the suspended solids causing blockages. Also good for Rain water harvesters and yard sumps. Basically any systems you want protecting from suspended solids, fit this baby and extend the life of your drainage field or prevent silting up of ponds, drains etc.

This integral unit removes 99% of the suspended solids and also help to stop the grease and oils that block up and ultimately cause the drainage to fail in all soakaway systems.
Very cheap to buy as a complete kit they can be retro fitted to 99% of existing systems. They are well worth fitting to new or existing systems of any sort. All you need to do is dig the unit in on the outlet side of your septic tank or sewage treatment plant and before the drainage field. You can also extend the neck with risers.
** Tank advertised is 610mm dia X 1.5M deep - approx 450Litres. **
Delivery:
Delivery to England & Wales only.
Lead Time: 5-7 working days, subject to availability
Note:
Please inform us if you require the tank to come with or without the side holes cut for the inlet and outlet with your order. Most people prefer to cut their own as it enables them to align the holes up to an exisiting drainage system, but we are more than happy to cut them for you on instruction.Hole cutting kit included.