Pedrollo TOP Submersible Clean Water Drainage Pump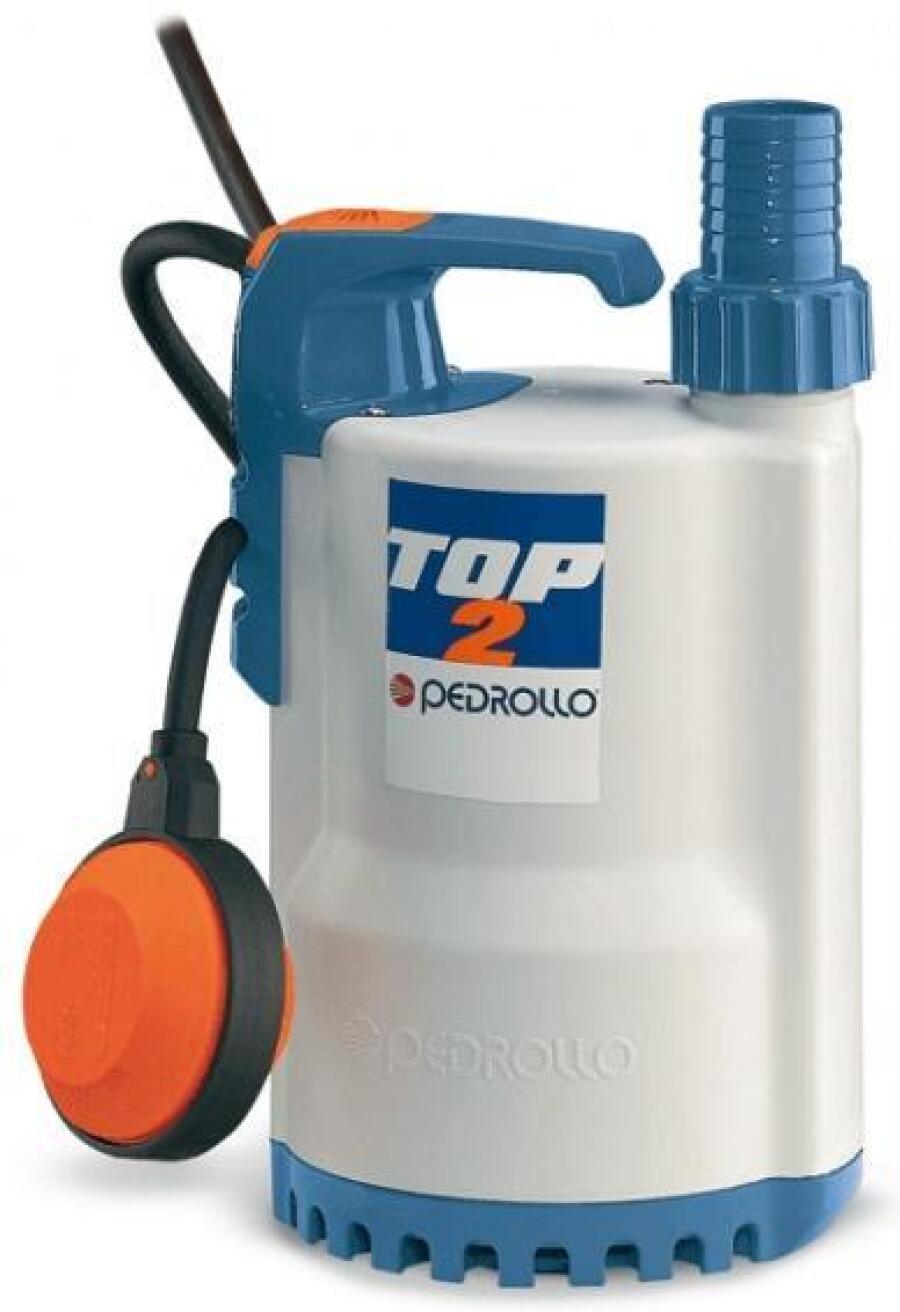 DESCRIPTION:
The TOP series is suitable for use with clear water that does not contain abrasive particles.

As a result of the design solutions that have been adopted, such as the complete cooling of the motor and the shaft with double seal, these pumps are easy to use and reliable.

They are suitable for use in applications such as draining small flooded areas (rooms, cellars, garages) in the event of an emergency, for the disposal of waste water in the home (from dishwashers, washing machines) and for emptying drainage traps.
FEATURES:
Liquid type: Clean Water
Uses: domestic
Applications: drainage, emptying tanks
typology: submersible
Family: submersible pumps
Performance Range:
Flow rate up to 360 l/min (21,6 m³/h)
Head up to 14,50 m
Application Limit:
Temperature of the liquid to +40 °C
• Immersion depth:
– 3 m for TOP 1-2-3
– 5 m for TOP 4-5
(with a sufficiently long power cable)
(Maximum liquid temperature +90 °C for a maximum of 3 minutes intermittent service)
• Passage of suspended solids up to Ø 10 mm
• Suction level:
– 14 mm above ground level for TOP 1-2-3
– 30 mm above ground level for TOP 4-5
• Continuous service S1
WE ALSO PROVIDE A RANGE OF FITTINGS, PIPE, etc
Please get in touch with us on 01948 840030 to discuss further.
TOP
Delivery:
Delivery of this product includes the UK Mainland but excludes Highlands and offshore locations.
If you need any assistance please contact us on 01948 840030 prior to purchase.