Puddle Buddy Residue Pump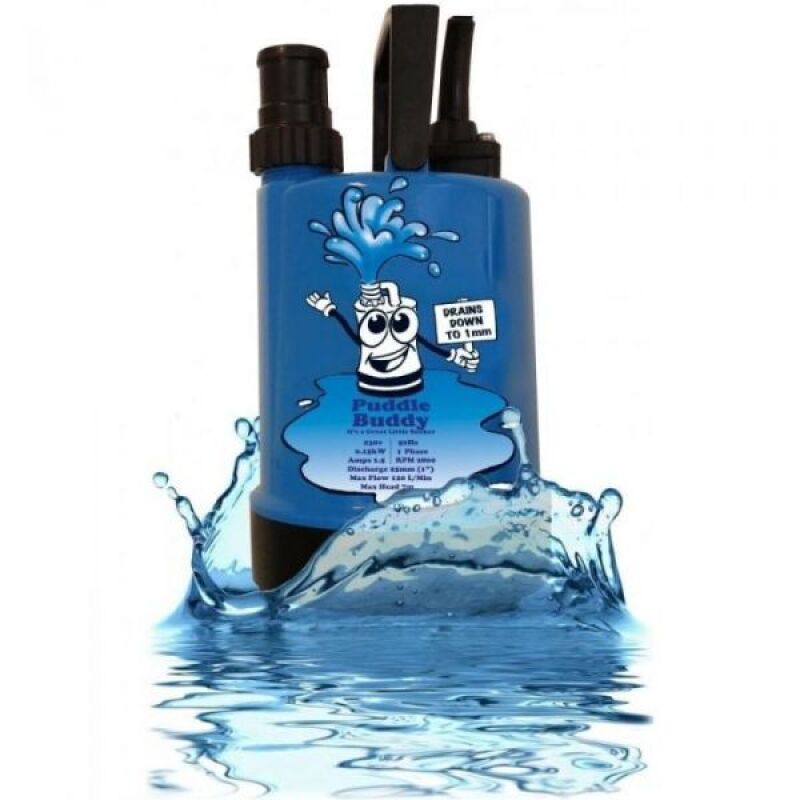 DESCRIPTION:
The puddle buddy pump is an all round semi professional and highly portable residue pump. Designed for clean water in domestic applications for example, rooms, garages and cellars.Requires a minimum of 5mm of water to operate, prime and start to pump.
One inch male top outlet complete with 1" 3/4" 1/2" step adapter female hose tail. Plastic outer cover, lower motor/bearing housing, impeller, pump housing and strainer. Single silicon mechanical seal in a lubricated chamber with a single oil seal in the media.
Complete with 10 metres of power cable and anti air lock valve especially useful when using in shallow water. These pumps must not be installed/left laying on their side.
Available in 230v or 110v.
Can be fitted with the CRAB (020-010) low level sensor probe for automatic operation on the 230v model only.
WE ALSO PROVIDE A RANGE OF FITTINGS, PIPE, etc
Please get in touch with us on 01948 840030 to discuss further.
Delivery:
Delivery of this product includes the UK Mainland but excludes Highlands and offshore locations.
If you need any assistance please contact us on 01948 840030 prior to purchase.