Calmed Inlet Drainage Pack c/w PF Filter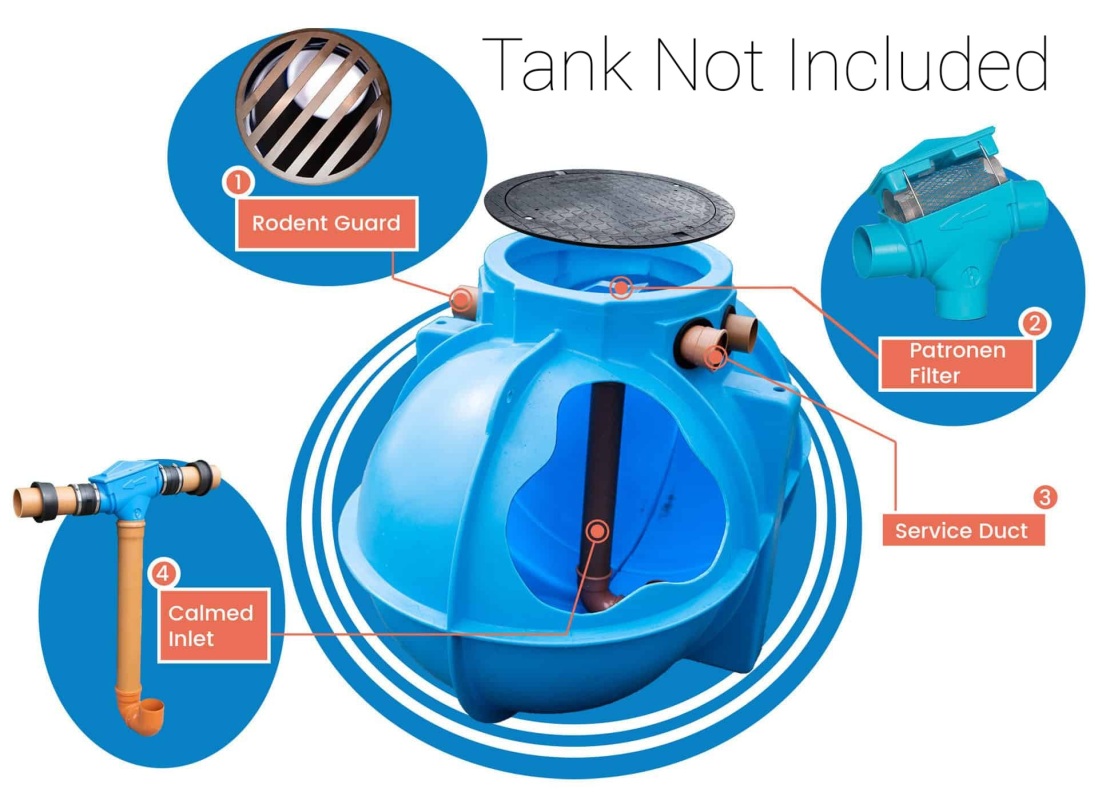 Description:
The calmed inlet drainage pack is designed to filter incoming rainwater and helps prevent it from becoming stained and odorous. The system reduces the velocity of water as it enters the tank and introduces the water into the lower part of the tank. As a result, the water does not disturb any sediment at the base and replenishes the supply of oxygenated water throughout the tank solely at the top, keeping the contents fresh for longer.
Includes:
Rodent Guard
This protects the internal water from rodents and large debris which could contaminate the water entering via the overflow
Calmed Inlet Pipework
The calmed inlet removes the kinetic energy from the water as it enters the tank. This means that as the water enters it doesn't stir up the contents of the tank
Patronen Filter
The PF filter is designed with a level drop, this along with its very smooth surface structure allows excess dirt to be rinsed straight through into the overflow. The filter cartridge mesh is stainless steel within the plastic housing and is self-cleaning, though regular inspection is recommended
Service Duct
This is where any electrical or mechanical connection access the tank
Tanks Sold Separately.
WAB.CAL.IN
SYSTEM NOT SOLD SEPARATELY.
Delivery:
FREE delivery of this product when ordered with a tank. Delivery includes the UK Mainland but excludes Highlands and offshore locations. This product is delivered to the kerbside. If you need any further assistance please contact us on 01948 840030 prior to purchase.
WAB.CAL.IN Datasheet.pdf WAB.CAL.IN Datasheet.pdf
Download